Hundreds of wine glasses from France, Italy, Germany, and the USA.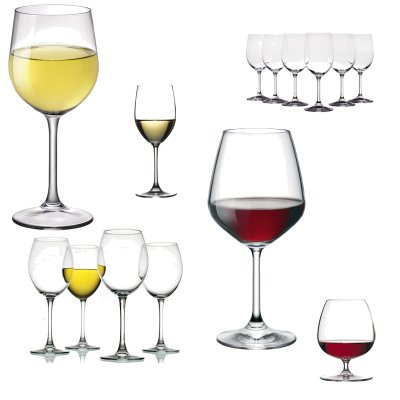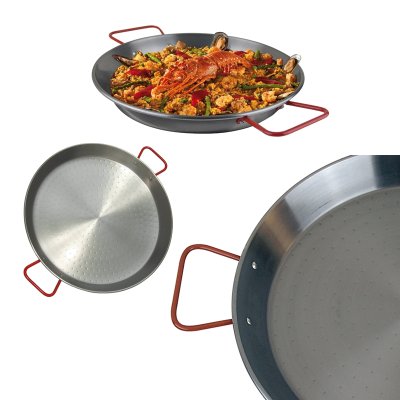 New Shipment ! Traditional Carbon Steel Paella Pans MADE IN SPAIN. Great for the summer. Great for the Grill. Sea Food, Chicken, Beef, and MORE !

Carbon Steel Paella Pan.
Made in SPAIN.
Long life.
Easy to clean.
Suitable for camping firewood fire place, gas grill & oven.
Available in different sizes.
Dimpled base to allow the oil to collect in the centre.
Fast and even heat distribution.
Dual riveted handles for a comfortable, secure handling.
Welcome to China Fair Inc
We are STILL digging out ! All stores will remain closed for Wednesday January 28th. We will re-open Thursday January 29th for regular hours.
Thank you.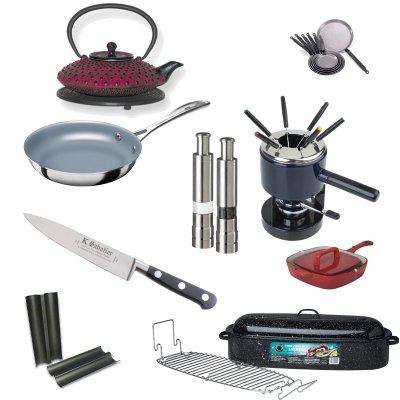 Huge selection of dinnerware for extra guests. Water & Wine Glasses. Full array of Bakeware. And don't forget the largest selection of top quality disposables around. Paper Napkins, Plastic tumblers, and high quality plastic plates. One stop shopping.
We have been receiving a huge selection of great products. 24" Fish Poachers $29.99. 2 tier Bamboo steamers in 3 sizes... Heavy commercial steel roasting pans... By popular demand, knot bamboo skewers!
Wusthof Pro series knives. Designed for commercial kitchens. NSF approved with soft no slip santoprene handle. Made in Solingen Germany Amazing pricing... example $5.99 paring knives and $29.99 for 8 inch chef knives.
New Line of Restaurant grade lead free Crystal glasses from Italy. Special introductory pricing starting at $2.50 per stem! save over 50% off retail of $6.00. Many sizes and shapes. Strong, elegant, and made in Italy. Great for the home, a Bistro, or Upscale Restaurants.
Sabatier Knives - Made in Thiers France, the original factory since 1834. NEW SHIPMENT! We have both Stainless and Hard to Find 100% CARBON. Click Here for Special Pricing for a limited time.
NEW !!!
Visit our new Restaurant Supply Page for Restaurants and caterers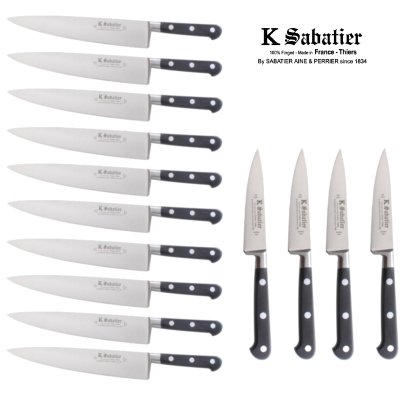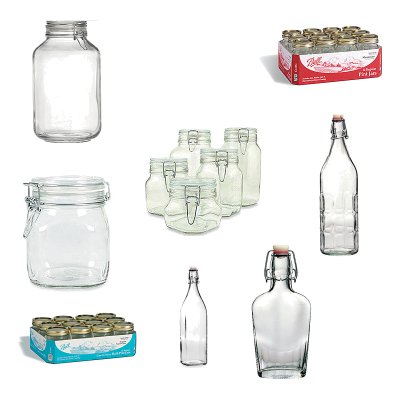 Bottles and Jars for every occasions. Canning your garden harvest or thinking ahead to holiday gifts. We have a great selection in stock now.
We stock thousands of items with a huge inventory ! Whether it is a gift idea or an entertainment need, we have you covered. Glassware, Dinnerware, Paper Goods, and more.
We offer you our exceptional products at great prices. Top quality cookware from All-Clad, Sitram, and Swiss Diamond among others. We feature bridal flatware from such brands as WMF, Ricci Argentieri, Oneida, Towle, and Dansk. Professional cutlery from Sabatier Thiers Issard of France, stainless and carbon steel blades, along with our very own Beck & Beck line of forged knives. We import these knives, made in Solingen Germany, and wholesale them direct to you. Finally, we offer our Chefs Specials along with an array of top quality cookware and cooking tools from Oxo, Microplane, Zyliss. And even more, all at clearance closeout pricing.